Phantom By Paco rabanne - Eau de Parfum - For Men 100ML
4.7 out of 5 ⭐⭐⭐⭐⭐ متبقي 4 قطع فقط  واحد من افضل انواع البرفيوم الاكثر مبيعاً 2023 ✅ "يأتي مغلف بإحكام     بالباركود والسريال نمبر " ✅ متاح معاينة قبل الاستلام مجاناً واسترجاع مجاناً خلال 48 ساعة ✅ ثبات عالي...
customers are viewing this product
واحد من افضل انواع البرفيوم الاكثر مبيعاً 2023
✅ "يأتي مغلف بإحكام     بالباركود والسريال نمبر "

✅ متاح معاينة قبل الاستلام مجاناً واسترجاع مجاناً خلال 48 ساعة
✅ ثبات عالي يدوم لمدة طويلة

✅ رائحة قوية وفواحة 
✅ عبوة 100 مللي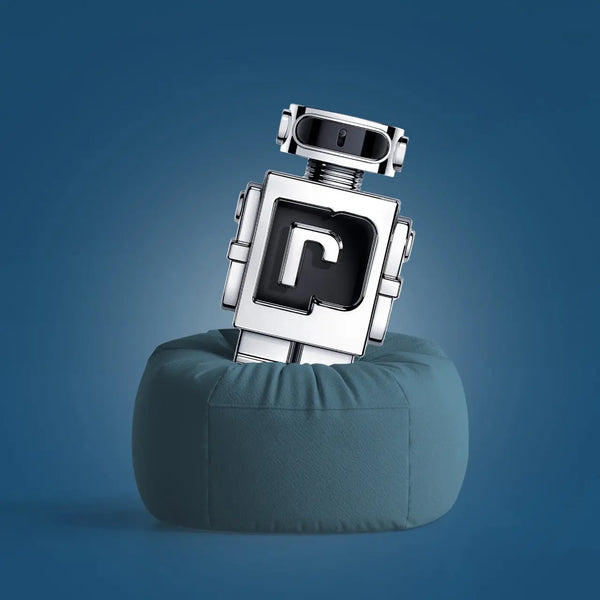 Perfume Name : Phantom 
Brand

:

 

Paco Rabanne
Fragrance Classification:

 

Eau De Parfum
Quantity:

 

100 Ml
Ideal For:

 

Men
Fragrance Notes:

Top Notes: Lavender, Lemon Zest and Amalfi Lemon.
Middle Notes: Lavender, Smoke, Earthy Notes, Apple and Patchouli.
Base Notes: Vanilla, Lavender and Vetiver.